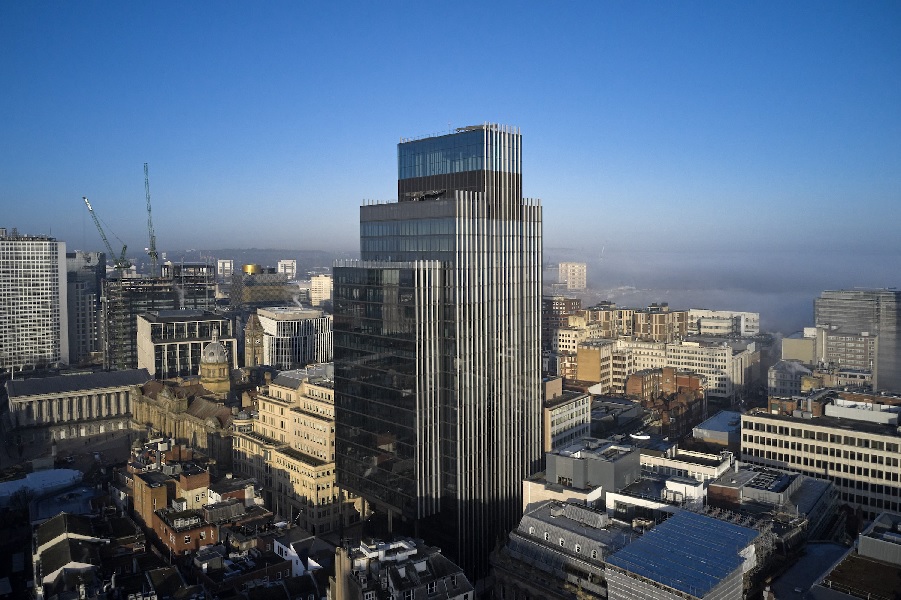 Video game developer set to implement growth plans with Colmore Row move
Video game developer and publisher Facepunch Studios has taken up a floor at 103 Colmore Row, Birmingham's tallest office block.
The company signed a ten-year lease on the eighth floor (12,132 square feet) of the 26-story office tower, becoming the 11th tenant and the first non-professional and financial services firm to move into the building.
Facepunch was founded in 2004 by Garry Newman and is currently based in Walsall. The company is best known for its multiplayer survival game "Rust", which has sold nearly 14 million copies to date. Other titles include Garry's Mod, Chippy and Sandbox. In total, Facepunch has sold over 38 million games worldwide.
Craig Gwilt, director of Facepunch, said: "We are absolutely delighted to be moving to 103 Colmore Row. Birmingham is the right choice for our expansion plans as there is an abundance of creative talent in the region that we can attract, with excellent transport links for our local, national and international employees and visitors, as well as amenities local, all easily accessible.
"Located right in the heart of downtown, 103 Colmore Row is the perfect location for our new home.
James Howarth, managing director of Sterling Property Ventures, developers of 103 Colmore Row, said: "To date, tenants at 103 Colmore Row have come exclusively from the business, professional and financial services sector, but we are delighted to add a creative, technology-based business to the mix.
"Facepunch's decision to move its studio to 103 Colmore Row has broken the mold of traditional office buildings and shows how they can be used by creative and technology companies."
Paul Pritchard, Executive Director of Tristan Capital Partners, said: "The tech world is widely known for its creative workspaces and innovative use of space. Appealing to a variety of sectors like this is why we've taken a thoughtful approach at 103 Colmore Row to providing what creative businesses need. We hope 103 Colmore Row gives Facepunch the freedom to stay on top of their game and grow the business.
Other tenants include Arcadis, Browne Jacobson, Colliers, Gallagher, Grant Thornton, Knight Frank, RSM, Shoosmiths and Tilney Smith & Williamson.
Office space is marketed by Colliers, Cushman & Wakefield and Knight Frank.