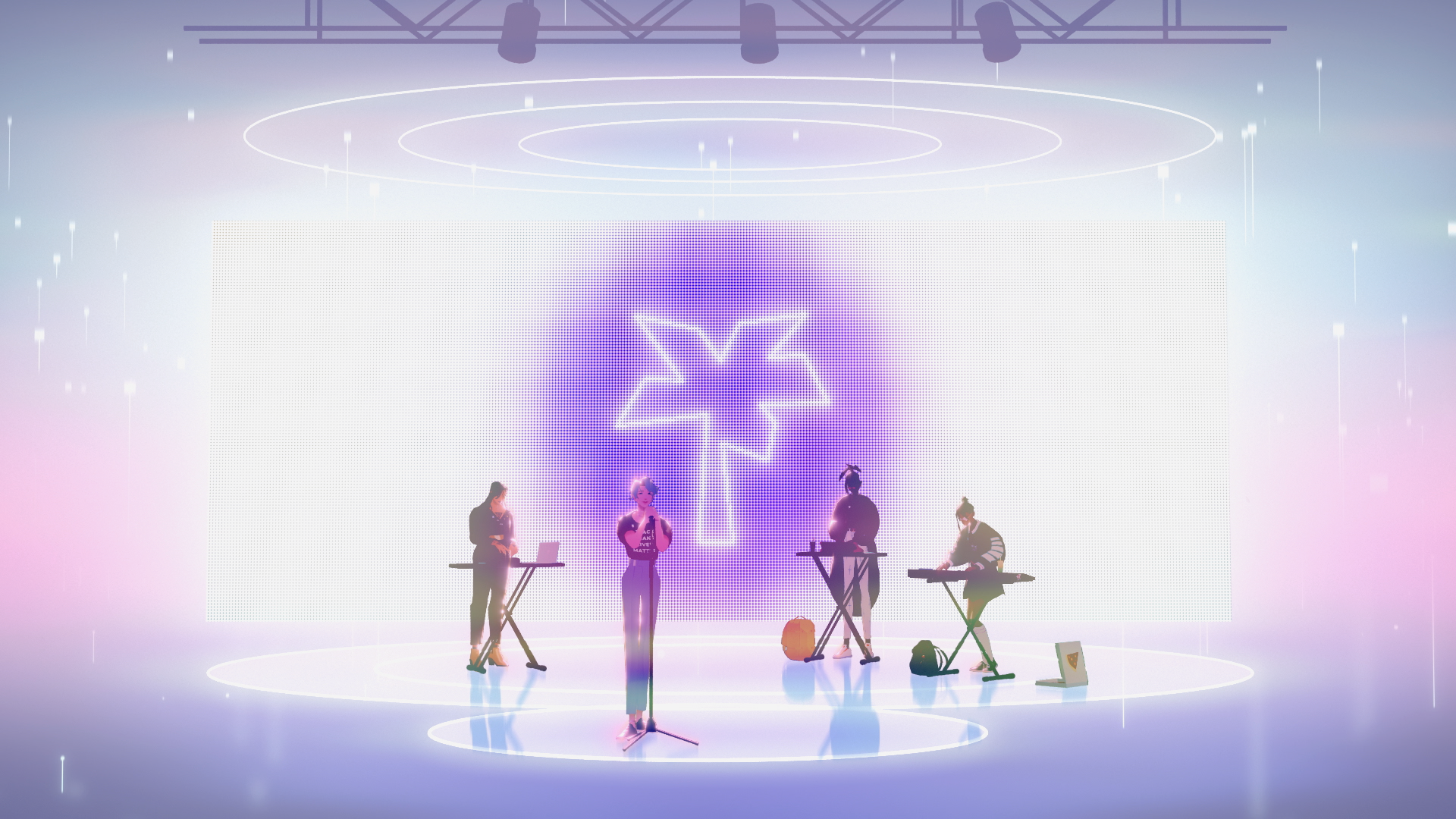 The double action of the OFK team as a game developer and a virtual group
The introduction of the virtual group OFK could not have been more timely during the 2020 edition of The Game Awards, which was also held virtually due to the pandemic.
It was not only the premiere of the dreamy indie-pop single 'Follow/Unfollow', but also the announcement that the band's story would be told in a game, or an 'interactive series' as We Are OFK is described.
The creation of the band members – keyboardist and manager Itsumi Saito, producer Jey Zhang, audiovisual artist Carter Flores and vocalist Luca Le Fae – took center stage, which even Edge magazine played with.
The post touted the game as a project that writer and director Teddy Dief decided to work on after meeting Saito and Le Fae at GDC in 2018, when the two were working in the games industry at the time. The trick was revealed in the following issue: the group and the game are actually the creation of Team OFK – although the two aspects were also developed in tandem, rather than one necessarily being the vehicle of the other.
"It's true that it's a band in a technical sense – it's a musical artist who operates in the music industry, so it was something that we wanted to reinforce doubly, because there are so many projects games that present themselves as musical projects, but don't go all the way," explains Dief.
"Obviously the biggest work in this production and the biggest creative input has gone into the show and getting people invested in the characters and their story. But it's always been important for people to understand what's the dual purpose of the project."
Dief had been interested in the idea of ​​a virtual band since he first saw Japanese vocaloid Hatsune Miku perform "live" in Los Angeles in 2016. When they met the indie video game fund Kowloon Nights, the discussion turned to funding what was initially a story in television format that would tell the story of creative people trying to make things." Given the number of team members with backgrounds musical, it made sense for the creator in question to make music, though Dief would take it a step further by being both the voice and vocals of Le Fae.
"The episodic nature changes the way people talk about it. If it was a bingeable thing, it might be hard to pick out special moments"

Jarryd Huntley, OFK Team
It's rare for a developer to put so much into their game, unless it's an easter egg or when Remedy's Sam Lake modeled Max Payne on his own likeness. But Dief's credits on We Are OFK are extensive, as showrunner, writer, actor, and singer. Were they wary that it might come across as a vanity project rather than a collaborative effort?
"That was the big risk for me personally, wanting to do more performances and looking for an outlet for that," they say. "But I wanted to do a lot more check-ins along the way with the most established professionals in each field. When we started working with Khris Brown, our performance director, I asked them, 'Do you think I I want to open the door to maintain a dialogue about whether you feel like this cast is working with me in it."
Likewise, the fiction of the band and the reality of the developers making the game playfully integrated with each other, such as lead developer Jarryd Huntley co-presenting with The Fae on a Nintendo Indie World stream announcing the release of the series on Switch. Meanwhile, in the game, the band also references real-life songwriters Thom Powers and Luna Shadows.
"We started with this idea of ​​being more like the original Gorillaz where we hide behind the screen, very Wizard of Oz," Dief adds. "But over time, we've realized that the cost is much higher in terms of having trouble crediting the actual people for their work, or making the team feel on board with the project, and that everyone world feels like a cohesive unit."
A common criticism with We Are OFK has been its limited interactivity, where scenes and dialogue play out with virtually no player input – other than when characters are on their phones or in playable music videos. However, that's also why it was explicitly advertised as an interactive series instead of a game. Even its format, including a display of each episode's runtime, resembles Netflix.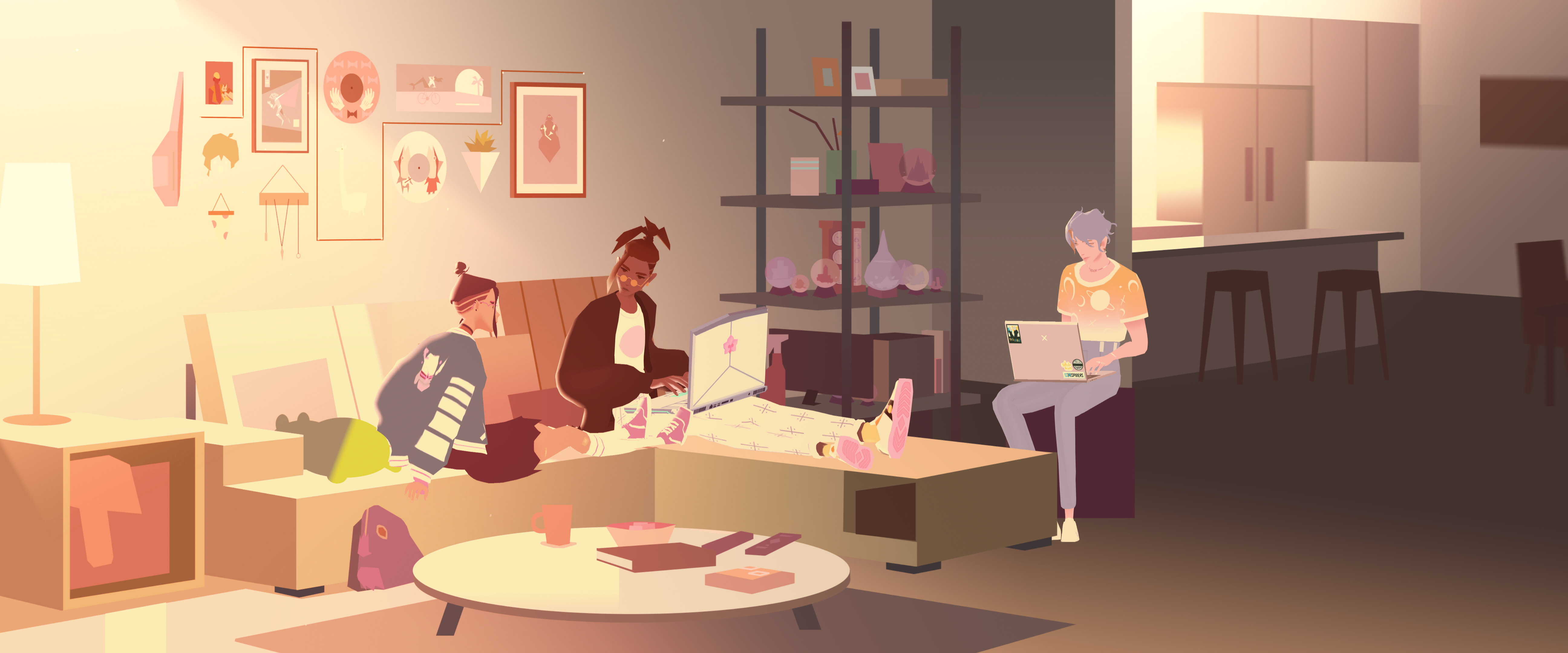 Before anyone asks why it wasn't just pitched to Netflix, Dief clarifies that it's actually very difficult in practice.
"You're not even allowed to host a TV show unless you have access to a Hollywood agent. That's how this industry works," they say. "Whereas in games, if you're an indie game developer, you might end up at a party and meet with a Sony representative, and maybe set up a meeting."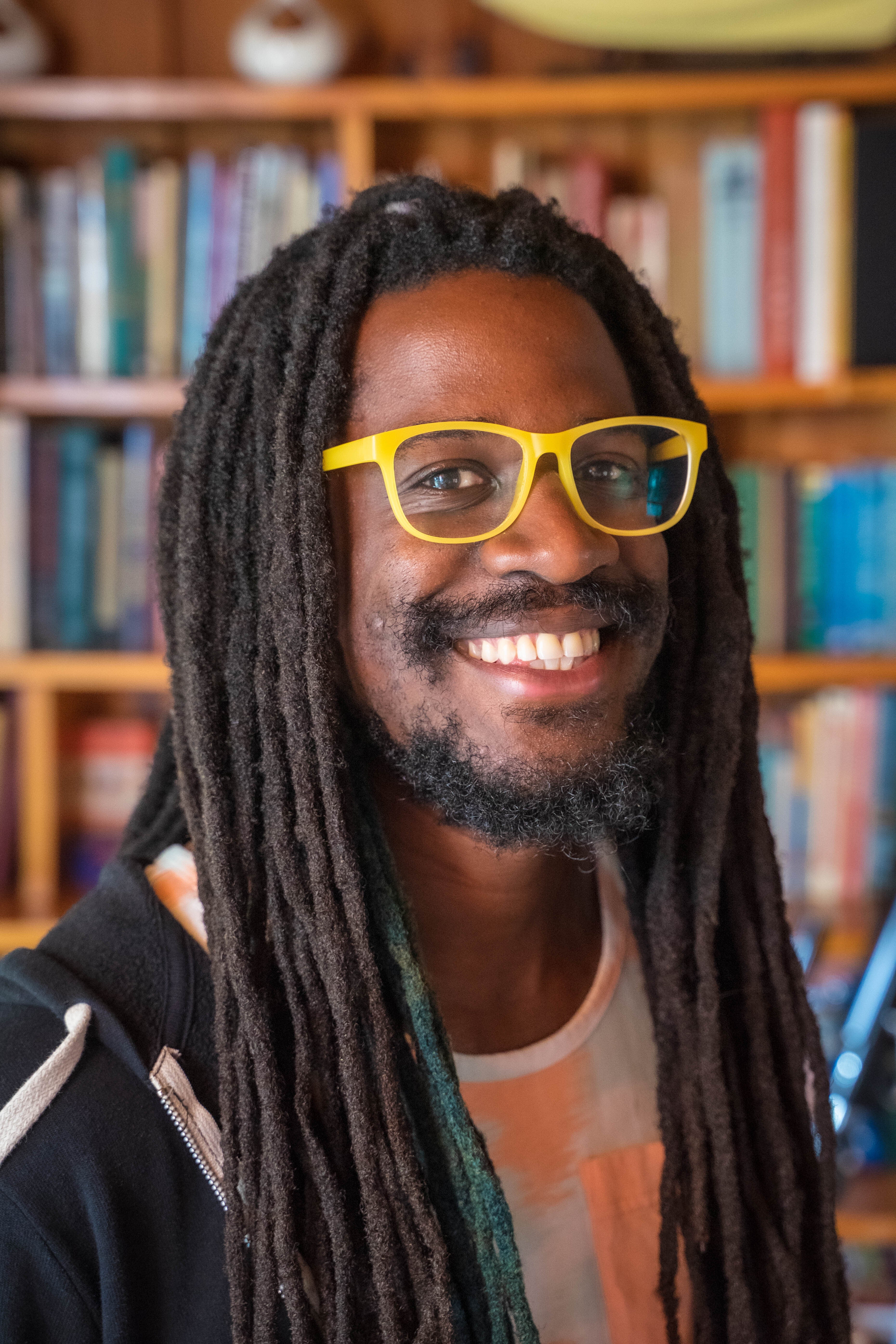 They also believe that the interactive elements are important even if they may seem minimal: "It matters in terms of engaging with the thought processes of the characters, engaging with the music and the videos – it always creates a connection with the player.
"The reality is that our primary target isn't necessarily people who are steeped in games. Not that they're unwelcome, [but] we're really trying to reach a wider audience. When we reach people who really don't play games and aren't comfortable with game mechanics, they often approach the subject from a different angle, i.e., "Oh, c is interactive!" and 'I'm getting more out of it than I expected'."
It also presented an adjustment for a team that traditionally worked on games with more interactivity. "The tools approach and the way we handled the rich content was a lot more like a movie, but we're using a game engine so the tools weren't there," admits Huntley. "But with the audience we were looking for, besides people who don't traditionally play games, one of the types of gamers we had in mind was people playing in groups, whether it's couples or a group of people. friends."
The series also did something unusual with its release structure. The episodic format was used in other games for practical purposes and staggered over several months in order to complete development of the next installment. We Are OFK, however, was finished on release – but episodes were released weekly.
Dief explains that the intention behind this was to capture a similar energy and anticipation to a weekly TV show, which some streaming services still opt for. "I know people don't like to wait, but one of the great sayings in game design is that you don't give players what they think they want, you give them the experience you want. designed for them, and sometimes that means creating tension for them," they smile.
Huntley adds, "The episodic nature also changes the way people talk about the experience. Because people are like, 'I really loved that moment in episode two,' or 'I like the change in tone. in episode four, "whereas if he were a bingeable thing, it might be hard to pick out those special moments."
"We started from this idea of ​​being more like the first Gorillaz where we hide behind the screen, very Wizard of Oz"

Teddy Dief, OFK team
It also allows each music video (which culminates near the end of each episode as a song from the band's debut EP) to shine, much like when a single is released. Incidentally, this is what prompted the decision to launch the series with two episodes rather than just one.
"Because we had already released the first song at The Game Awards, we wanted the premiere to include a new song," Dief explains. "People who have been following the band for nearly two years since the announcement have been waiting for our music, so it would be disappointing if it came out and was expecting a new song next week."
Despite limited interactivity and the episodic nature, Dief says the reception has been positive for the team. "I think the stamp of the audience we attracted meant they were open to celebrating their anticipation, rather than being allowed to play," they continue. "It's nice to see that we've cultivated an audience that understands this is all intentional. They're not going to go on Twitter and call us names."
Could this inspire more developers and creators who just want to tell a linear story to opt for an interactive series format? Dief doesn't see why ("It's just software, isn't it?").
Huntley adds, "One of the benefits of playing a game and using a game engine is that you have a lot of flexibility. You can come up with new shots and angles, or tweak things to ensure continuity, whereas with film, what you have on film is what you have. I really think it's a space for more growth, especially as the media mixes and becomes less defined.
The question is what is the future of the band after We Are OFK? Without spoiling the story details, the series essentially ends in the present day where the band have fully formed and have just released their debut EP (which can also be purchased and streamed for real).
"Even if we wanted to, we can't do more story until there's been more time for the band to have experiences," Dief says. "We can't do a story about the band going on tour unless the band is going on tour."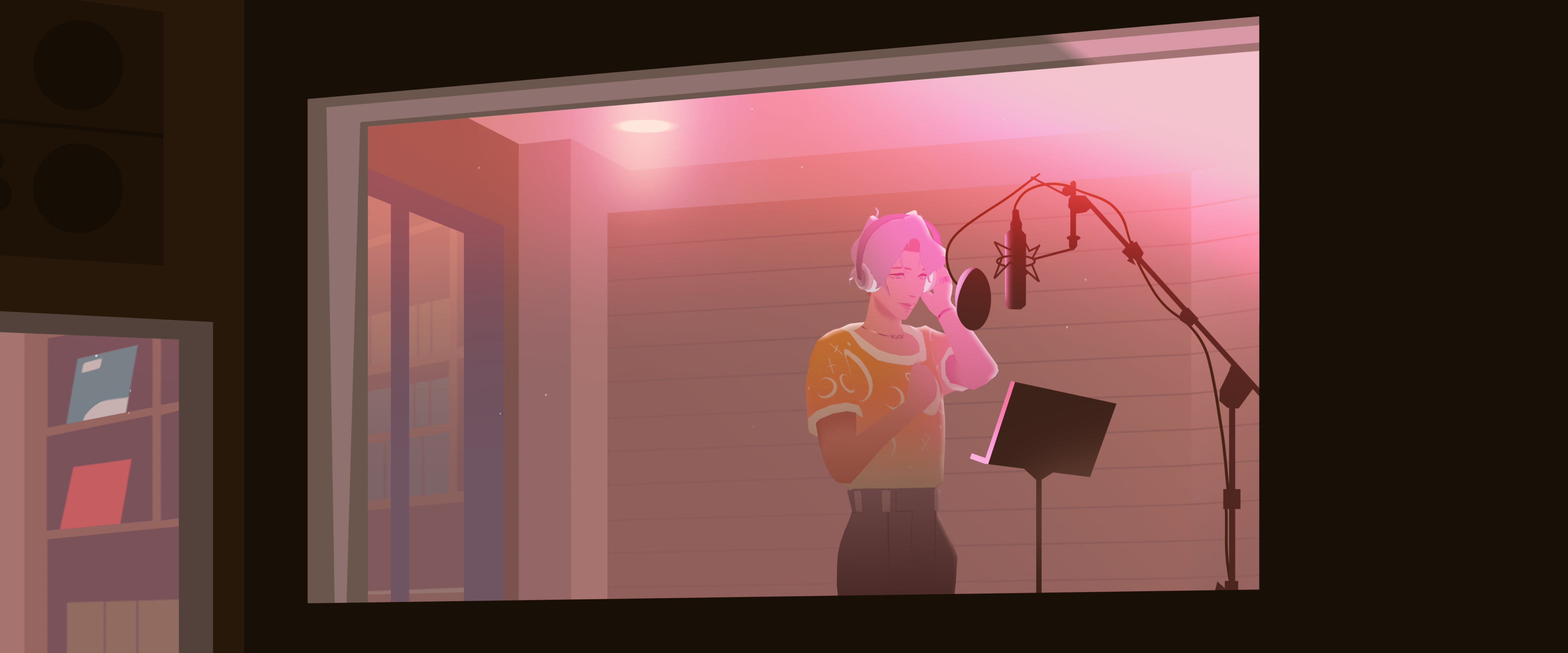 From playing gigs to releasing new music, the band's plans are quietly in the making, so it's expected to endure even as the development team wraps up. In the meantime, the band will remain active through other channels such as Twitter and Twitch, while TikTok is also another important avenue for content, collaboration, and friendship with other musicians.
The hope is also that the series will have the same enduring life cycle as the music.
"You release a game, you see your sales going strong, and then they eventually falter as the news cycle goes on, but in music and music fans, it's just the opposite. ", explains Dief. "We've seen our monthly listener count grow every month since December 2020, even when we're really not doing anything because that's how music works.
"The hope is that we've done a story about this band that holds up, and the art won't look out of date in a few years. If you like this band, here's their origin story. And I hope this continues to be relevant as the group continues and more people become familiar with them."