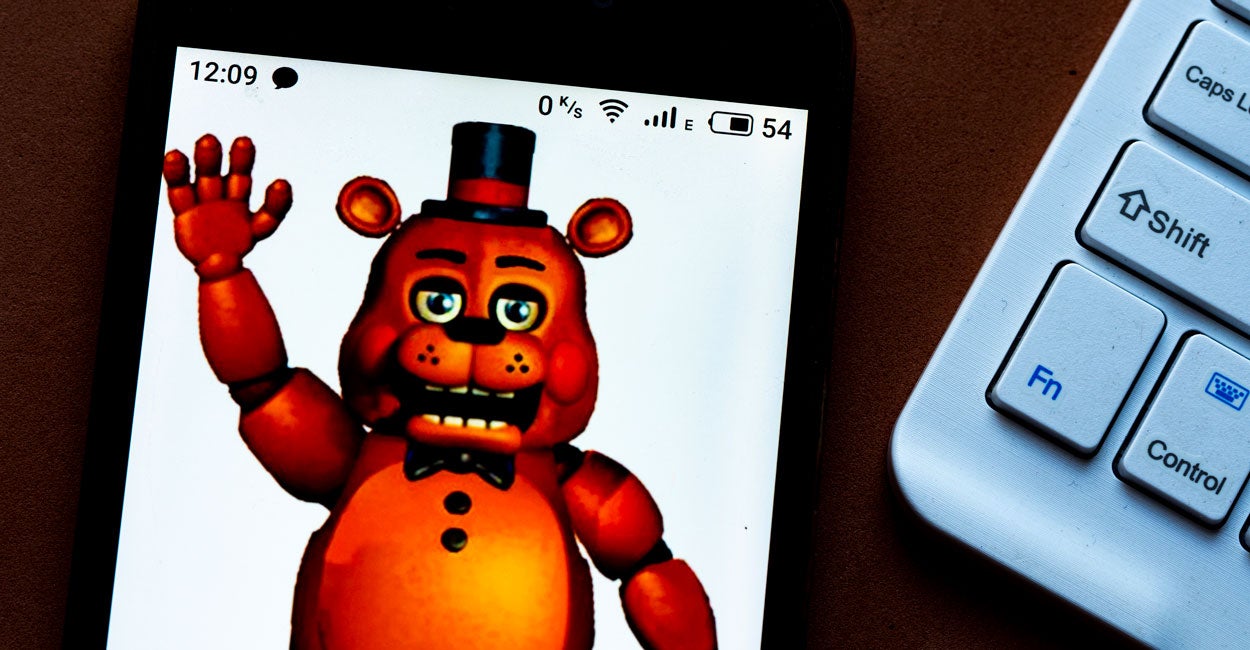 Leftist Mob Cancels 'Five Nights at Freddy's' Game Developer
Scott Cawthon, the creator of the hugely popular "Five Nights at Freddy's" video game series, has become another victim of the ongoing American culture war.
While the media he created has nothing to do with politics, the woke mob's obsession with purging anyone and everything associated with heterodox thinking from the products they consume forced Cawthon to step down. .
The controversy began when fans of the show decided to search Cawthon on Open Secrets, a website that lists political donations made by individuals. They found that Cawthon gave money to several Republicans, including Senate Minority Leader Mitch McConnell, R-Ky., and former President Donald Trump, as well as former Rep. Tulsi Gabbard, D- Hawaii.
As it is currently Pride Month, Cawthon's donations immediately focused on impacting its LGBT fans. Furious that Cawthon, a Christian from Houston, Texas, gave his own hard-earned money to people they didn't support, the woke drones did what they do best: complain on Twitter.
Cawthon's name began spreading online on June 12, spurred on by a mass of perpetually offended goblins ready to set another career on fire. Cawthon and his pregnant wife had their address and personal information leaked online and began receiving death threats.
Later that same day, Cawthon released a statement on popular social media site Reddit, explaining his side of the story.
"I've debated a lot about the best way to fix this, including not fixing it at all, but with so many people from the LGBT community in the fan base that I love, it's not a option," Cawthon began in what many probably assumed was the long-awaited apology and commitment to "do better."
Instead, Cawthon adopted a different tact.
"I am a Republican. I am Christian. I am pro-life. I believe in God," Cawthon continued, "I also believe in equality, science and common sense. Despite what some may say, all of these things can go together. This is not an excuse or a promise of change, this is how it has always been.
Initially, the statement seemed to work in favor of Cawthon. The #istandbyscott hashtag is trending on Twitter, with comment after comment supporting the developer and calling out death threats and doxxing.
But over time, the story refused to die. Endless hit plays poured through local outlets and gaming sites, and the Twitter mob continued its angry crusade to tear down Cawthon.
Eventually, it all became too much, and Cawthon released another statement on Reddit, announcing his retirement.
"[H]he seventh anniversary day of the first game's trailer, as I realize that I was in my 30s when I created the series and am now approaching my 40s, I realize that many of things I've had I miss focus before ['Five Nights at Freddy's'] become such a success. I miss making games for my kids, I miss doing it just for fun… All this to say I'm retiring," Cawthon wrote, ultimately succumbing to the crowd.
With that, Cawthon's website went dark, and a nearly seven-year career in video game development came to a dastardly end.
Cawthon's cancellation highlights a disturbing development in the relentless wake-up call across our cultural landscape: the demand that content creators share the views of the loudest and most obnoxious consumers.
Cawthon has always been a Christian, pro-life, and Republican. He created a series of apolitical video games that resonated with a multitude of people. Black or white, straight or gay, conservative or liberal, people may have enjoyed Cawthon's games for their content.
That Cawthon was so quickly trashed after the revelation of his personal politics – which, again, did not bleed into his work – should serve as a wake-up call. A society where death threats and loss of livelihood are seen not just as an appropriate response to disagreement, but as justice, must be seriously reassessed.
A vengeful minority on Twitter shouldn't dictate how American society works. And it really is a minority. Pew Research shows us that 80% of all tweets on the site come from just 10% of users, and that site users are biasing Democrats. These few vile, hateful people don't speak for America, and neither should they.
Americans of all persuasions must stand up to cancel culture and say, "Enough is enough." The American republic rests on a foundation of tolerance for differing points of view. Undo culture shatters this foundation.
Perhaps the philosopher John Stuart Mill said it best when he mused, "Evil men need nothing more to achieve their ends than good men must watch and do nothing."
If we want to survive as a nation, it's time for good men to do something about it.
Do you have an opinion on this article ? To ring, please email [email protected] and we will consider publishing your amended remarks in our regular "We hear you" column. Don't forget to include the article's URL or title as well as your name and city and/or state.