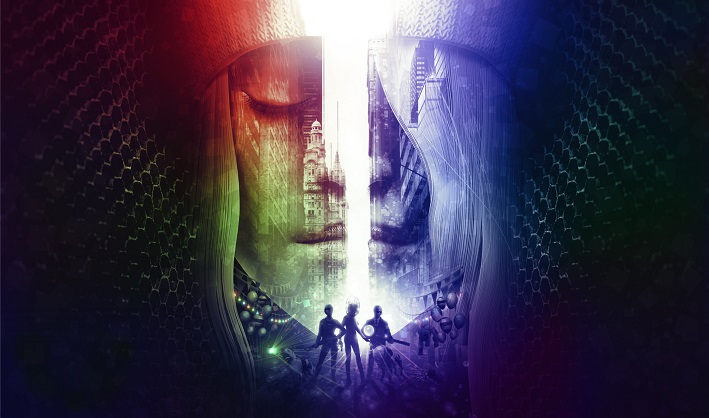 Game Design Spotlight #5: The Secret World has created an intriguing and mystifying world with real-life quirks like no other MMO
Welcome to the fifth installment of the Game Design Spotlight, a weekly piece where I examine the design elements of various parts of an MMO, such as an obscure combat system and controversial player-friendly features. Last week, we returned to Final Fantasy XIV to shine a light on the janky home decor system and its much-needed evolution. Today we cover one of the less conventional titles released a decade ago: The Secret World.
Every aspect of The Secret World serves the theme of "it's all true". High-profile conspiracy theories talked about on internet pages and great legends that never carried weight are alive and well. The Earth is actually hollow; a city rests on the Moon Atlantis rises from the depths of the ocean. These strange real-life oddities are naturally mimicked in The Secret World as the end of days approaches, creating a world with an intriguing and mystifying allure that satisfies players' curiosity.
Of course, real life and the game world are totally different, but what's captured in the game and conceptually thought out in the development process makes everything believable. The vampires are not shod to fit the game but rather molded into the narrative with real-life references, lending credibility to these mythical creatures.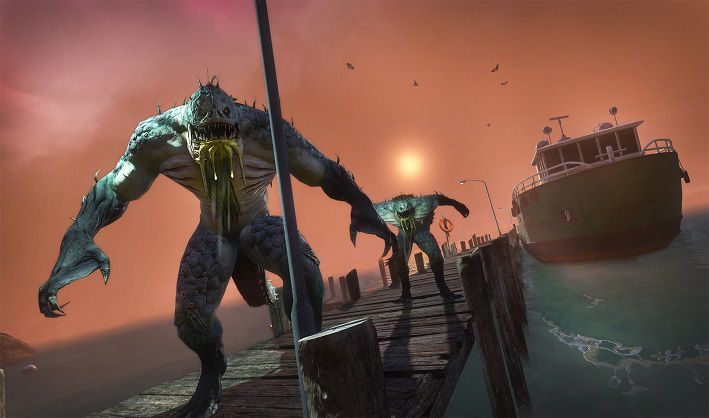 Actual locations on the planet become tightly knit together as Secret Societies move in to make them their base of operations. Within them are nuggets of originality and familiarity, which stray from reality when encountering hidden portals under a flight of stairs or in a distant alley. All of these crash factors of The Secret World make its overall design unlike any other MMO.
A simulation game
Developed by Funcom, The Secret World was originally released in 2012 with an optional subscription/purchase-to-play business model set in modern times under attack from occult forces. Reading the premise, it might seem quite simple and unoriginal, but it stretches hugely on the sheer scale of opposing players who have to fight. You have creatures that have taken over an HP Lovecraft novel, zombies running the streets of a remote harbor town ripped from Silent Hill, and Elder Gods pulling strings behind the scenes to meet their needs and to their wishes.
The Secret World debuted in a market saturated with high-fantasy MMORPG titles, which helped it stand out attractively as something experimental and fresh. It had an interesting concept, cool trailers, and surface-level gameplay qualities that offered players a bit of experimentation.
However, The Secret World has received many mixed reviews for various uncooked areas of the game, with combat being a commonly named area. Despite this, there was unified praise for its story presentation, unusual atmosphere, world-building, and puzzles. In an interview with GameSpot, former game director Ragnar Tornquist mentioned how the narrative beats would be front and center and that "the story is one huge puzzle", which unfolds and is unlike anything else.
In a world where "magic, myth, conspiracies, and dark horror" stalk the Earth, the development of all real-life scenarios has taken precedence over its weaker parts, like the combat system. The best part is that Funcom's efforts to sell this unique world came with an attention to detail and plausibility that stands on its own today.
A replica of the world with dark charm and originality
Reinforcing the essence of secrecy and puzzling myths, players can choose to join the Illuminati, Templar or Dragon societies. Everyone has motives to fulfill to improve the Earth, and the competition is fierce between them. However, factions aren't just cool clubs people join. Players become chosen and must decide which philosophy they can voluntarily support. The Templars will burn down an entire village to strike a demon child for a fairer world, the Illuminati are menacing and twisted and will do anything to get what they want, and the Dragons believe in chaos and act as a middle ground between good and the evil .
These factions have leaders and places where they operate: London, for example, is the playground of the Templars. Here, the tunnels open up to the public squares and businesses of the European city with an air of authenticity. The Templars also have an ancient reputation to uphold, suitably adorned in regal crimson uniforms with crosses and harboring paintings of glorified crusaders on their chapel walls. The leader of the Templars indoctrinates players upon arrival, giving them insight into what they must accept and the faith needed to live through the end of days.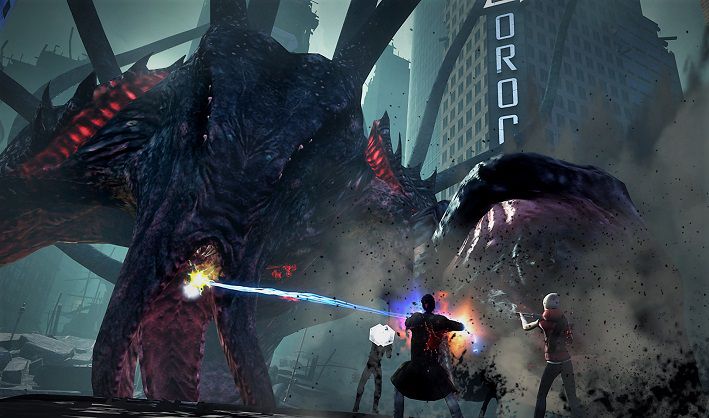 The introduction to these societies eventually leads players to Hollow Earth, the planet's viscera, and the link for a portal traveling across the world. It's "Harry Potter" levels of realism meets fantasy – albeit a darker charm here, but it did a great job of blurring the line. I love this thematic consistency in The Secret World, which practically forced the developers to wonder where players would find the portals and the historical significance of secret societies.
Something like an in-game phone book with fake companies and fake numbers also sold the experience. Alongside the Tokyo subways, covered in dark grime and goo that summon demons, they quickly retreat to reveal an adjacent dimensional world filled with eerily anomalous planets. Add characters throwing fireballs while wearing faded hoodies and broken sneakers, and The Secret World seemingly persuades the player to buy even more into this realistic game world.
And while The Secret World used the setting of Earth, its overall design and mood presented a game world injected with a dark juxtaposition of reality and fantasy. In recent memory, nothing else has touched this deliberately supernatural realm of MMOs, and certainly not as effectively.
This wraps up another week of Game Design Spotlight! Have you ever played the original The Secret World? What about the current iteration, Legends? Was there anything about them that made you think, "Yeah, can I get behind this?" Let us know below! If you have any suggestions, also leave any titles or features you'd like me to cover for next week's story!