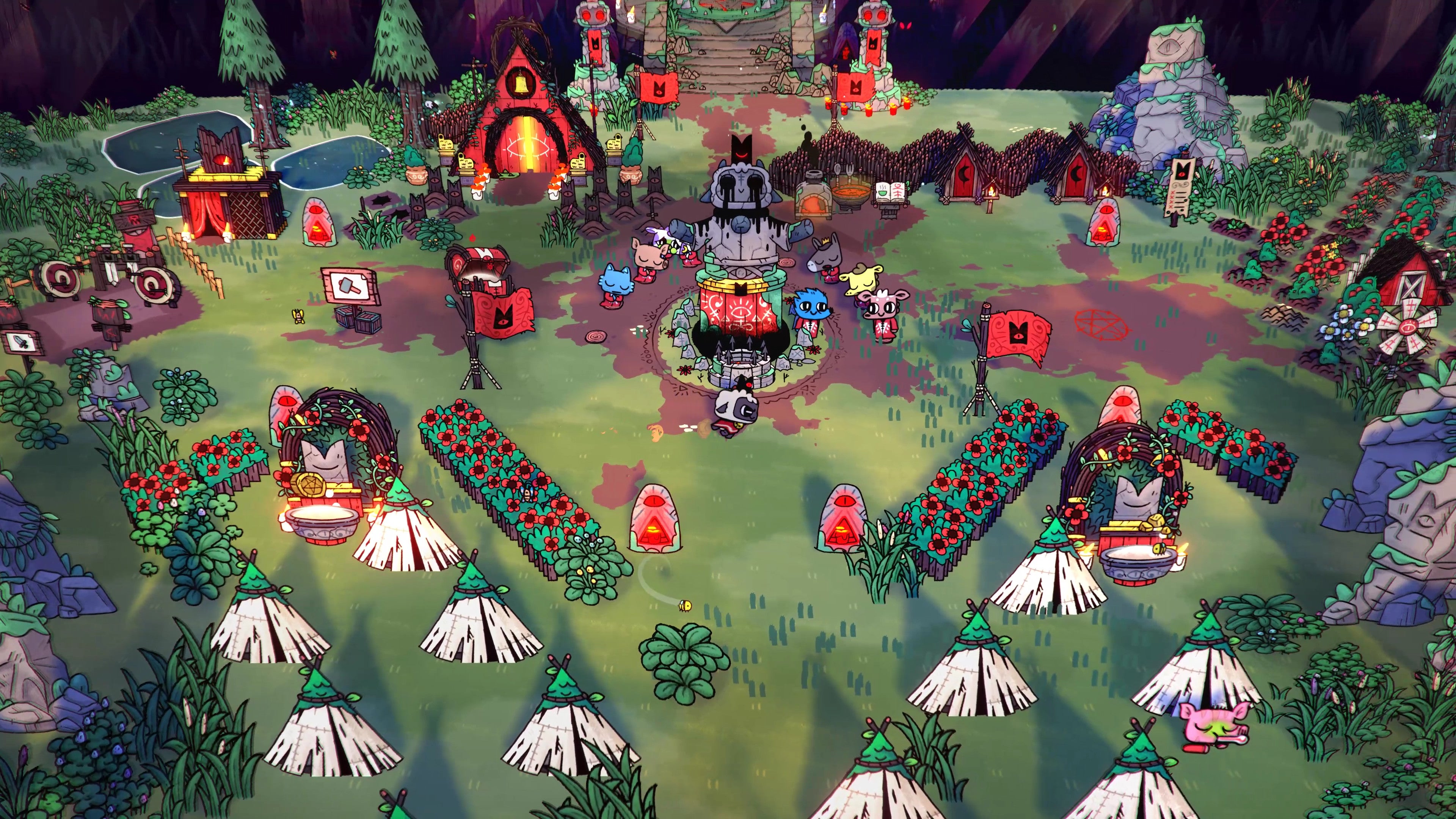 Cult of the Lamb tops the Australian Game Developer Awards
The annual Australian Game Developer Awards took place last night, a celebration of outstanding talent hailing from the region.
Massive Monster's Cult of the Lamb was the big winner of the night, taking home four awards including Game of the Year.
Wylde Flowers, from developer Studio Drydock, won twice, winning Excellence in Storytelling and Excellence in Mobile Games.
Mobile title Kinder World, made by Lumi Interactive, also won Excellence in Serious Games, and The Oregon Trail nabbed Excellence in Ongoing Games.
Gameloft, which has published several entries in The Oregon Trail series of games, also took home the award for Studio of the Year.
Check out the full list of AGDA winners below:
Game of the Year: Cult of the Lamb (Massive Monster)
Artistic excellence: Cult of the Lamb (Massive Monster)
Gameplay Excellence: Cult of the Lamb (Massive Monster)
Excellence in Storytelling: Wylde Flowers (Studio Drydock)
Excellence in sound design: Celestial Bodies (2pt Interactive)
Excellence in music: Cult of the Lamb (Massive Monster)
Excellence in engineering design: Age of Darkness: Final Stand (PlaySide Studios)
Excellence in Accessibility: Lost and Hound (Daisy Ale Soundworks)
Excellence in mobile games: Wylde Flowers (Studio Drydock)
Excellence in AR/VR: Table of Tales: The Twisted Crown (Tin Man Games)
Excellence in serious games: Kinder World (Lumi Interactive)
Excellence in emerging games (student or early career): Queer Man Peering In A Rock Pool.jpg (blurred ghost)
Excellence in current games (Games as a Service)
Rising Star Award: Raymond Corrigan (Earthlingo)
Ambition Award: Ryan McMahon (PlaySide Studios)
Adam Lancman Award: Clara Reeves (hipster whale)
Workshop of the year: Gameloft